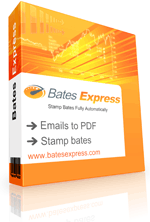 Bates Express is a highly economical utility, since it saves you the necessity of performing manual operations. The program permits users to apply bates to PDF and TIFF files and shape stamps and labels in accordance with the formatting requirements.

Bates Express runs on Windows 7/8/10.
Bates Express S pack
Up to 3 seats
$199

Buy now
Bates Express M pack
Up to 20 seats
$599
Buy now
Bates Express L pack
Up to 50 seats
$999
Buy now
TIP
:
How to register Bates Express
step-by-step guide.
Upon buying a product, a user gets 1 year of software maintenance for free. That means that a newly registered user can receive all minor and major upgrades as well as technical support for one year from the date the product was purchased. At the end of the year users can extend the software maintenance for another year, paying just 20% of the product's regular price. Upgrades are optional. User can use their current versions as long as they like.

This is a must-have program for lawyers and corporate clients, who have to attach bates every day. By aid of this tool, they can attach case numbers, code numbers, and add labels with ease. The program features a simple and highly intuitive user interface, and it does not require expert knowledge.

If you get the license version of Bates Express, you will be able to stamp bates in batch. Also, registered users are entitled to free upgrades and technical support during 1 year.
Safe purchase
Bates Express is really worth its price. It will take you a few days to cover for the expense. We provide a broad array of payment options. You can use credit cards, paypal, PO, phone order, fax order, etc.

We realize the importance of confidentiality guarantees and therefore we never divulge personal information.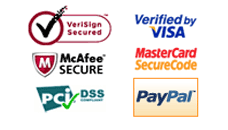 Stamp Bates How To's
How To Stamp Bates To Emails In Batch. Forget about expensive Adobe programs. Learn the easiest way to apply bates.
Stamp Bates Automatically Samping bates used to be a manual routine. Today we use special software to do all the routine jobs. Learn how to automate bates stamping.